Altamonte Springs Residential Roofing
Homes are a valuable asset that one must constantly maintain in order to preserve their value and protect those who will reside within them. Every part of the home must be made from materials that will last for decades, from the roof to its floor panels. However, roofs tend to be ignored by many homeowners because of their location and their unfamiliarity with detecting signs of wear and damage. As a result, they end up making poor decisions on how these roofs should be maintained or replaced in case the damage is too severe.
Because of this problem, it is often recommended that a homeowner work with a trusted Altamonte Springs residential roofing company. These experts can conduct roof inspections to determine the quality of the roof, find any signs of damage and do the appropriate measures to restore its function. If the damage is not found immediately, it can affect the integrity of the roof you selected for your home and cause additional damage that you may not want to pay for.
If you need residential roofing experts to take on your home's roofing needs, contact Orlando Roofing Contractor. We offer a full roofing service that can accommodate your residential roofing needs, from installing new roofing systems to maintaining them. Our team will work with you to achieve your roofing goals!
Call Orlando Roofing Contractor at (407) 305-4847 for your Free Consultation with an Altamonte Springs Residential Roofing expert!
High-Quality Roofing Materials
While roofs are designed to last for a decade or so, they don't last forever. Various factors can affect its lifespan, from its exposure to the elements to how it is maintained. Our Altamonte Springs residential roofing experts can help you understand your roofing needs and help you identify the best roofing material for your home's aesthetic, roofing needs, and budget.
Considering the available options for quality roofing materials for your home, our experts can narrow down the options for you and provide the roofing service you need, may it be repair or replacement.
Our roofing materials come from trusted roofing manufacturers, who are known for their diligence in producing durable and attractive roofing systems that are even covered with a limited warranty.
We will provide you with samples so you can immediately tell how the project will look once we finish getting them installed in your home.
Affordable Roofing Services
Orlando Roofing Contractor offers a comprehensive list of roofing services and roofing materials for any roofing project imaginable, from repairs, maintenance and installation to replacement.
Our Altamonte Springs, FL roofing company works with residential contractors who deal with neighborhood planning and assist in getting roofing done on new residences. Working with these contractors allows us to utilize bulk purchasing and access to additional manpower, which would then allow us to reduce our service fees for those who are planning to get roofing for several houses at the same time.
We also work with individual homeowners who need new roofs installed or roof repair or replacement. Whether it is your new home or simply updating your current home with a new roof, we have excellent roofing solutions available that can match your needs. We can also guide you through the roofing material options that we can use for your property, from composite shingles and metal roofs to tile.
Professional Roofing Experts
As a homeowner, you must ensure that it is secured and protected against nature and other threats that may put you, your family, and your properties at risk. While windows, walls, and doors are integral in serving as barriers, it is the roof that takes most of the brunt from storms, the sun, and falling debris. Because of this, it is important that we invest in its maintenance and get it repaired as soon as possible.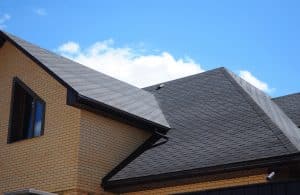 As your Altamonte Springs residential roofing company, we can install new roofs for your home and help you with maintenance and repairs for your existing roof and roofing structures. We will visit your home to identify the damages that need to be addressed and do the necessary repairs or replacements. We guarantee that we will get the roofing job done efficiently and at an affordable cost.
Our team is ready to take on your residential roofing needs and personalize our services to help you achieve your goals. We also have a free consultation service ready to answer your questions and explain your options for your residential roofing project.
Let's Talk – Free Consultation

Whether you have a new roofing construction, roofing installation, roof repair, or roof replacement project lined up, Orlando Roofing Contractor has the team, equipment, and experience to get your request done efficiently and without going over your budget.
Contact us if you wish to learn more about our residential roofing company and how we can help you get the best roofing for your Altamonte Springs, FL home.
Call Orlando Roofing Contractor at (407) 305-4847 for your Free Consultation with an Altamonte Springs Residential Roofing expert!