Ocoee Roof Installation
Homes and buildings are used in many ways but are primarily a refuge for families and businesses from outside elements. However, for these structures to do their primary tasks, they must have the right type of roofing that suits the property and its location.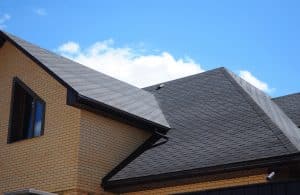 Residential and commercial roof installation requires precision to guarantee that attractive, safe, and secure roofing is done. If it is not done correctly, it can be dangerous for everyone, which you must avoid at all costs. A roof collapse can be fatal, and repairs may take a long time. With this in mind, it is best to partner with an expert roof installer who can handle the installation for you from start to finish.
Contact Orlando Roofing Contractor to help you with your Ocoee roof installation needs. Whether you need new roofs for your newly constructed building or want to replace your current one due to wear or aesthetics, we are ready to work on it. Contact us through our hotline, and we will show you how we can get started with your roof installation project.
Call Orlando Roofing Contractor at (407) 305-4847 for your Free Consultation with an Ocoee Roof Installation expert!
Expert Roof Installation
Want to get new roofs installed in your building or home? Orlando Roofing Contractor is here to offer its services! We offer a comprehensive roof installation service that will be handled by our experienced and talented roof installers, who always guarantee that they will be done to our client's standards.
Before we start our work, we will do an initial on-site evaluation to determine what is needed for your roof installation project. The evaluation will also see if any obstacles will affect the project and how they can be resolved. Our experts are ready to recommend the best roof materials for your property based on your design requirements and budget. We are ready to assist whether you pick tile roofs or custom roofs.
Once we install your chosen roofs, we will do post-installation inspections to determine if we have missed anything and if it is secured in place. We assure you that we will not compromise on the quality of our work and give you a roof installation that will last for a long time.
Affordable, High-Quality Roofing Service
Roof installation is expensive, especially if a specific roofing type is used or the building requires multiple installation points to cover the entire roof area. Roof installations also require more than one person to complete, especially if the area is wide in scale or multiple buildings are involved.
If you select cheap and ill-fitted roofs on your property and have it done by an inexperienced roofing company, it will cost you a lot of money to repair and maintain, and it is possible that it will not look pleasing to the eyes. It may even cause safety concerns for everyone, adding to the potential bill you may incur because of your roofs. Aside from these points, inexperienced workers can make the project last longer than normal and waste precious materials due to errors.
If you work with a professional Ocoee roof installation team like Orlando Roofing Contractor, you will get what you paid for and more. Professional roofers can identify the best way to install your roofs and what type of roofing is ideal for the building, regardless of your budget. Their experience also allows them to answer any questions you may have about roofing and provide solutions that will help you maintain these roofs for a long time.
At Orlando Roofing Contractor, we ensure that your concerns are answered and provide you with a free consultation to give you an idea of how your roofing project will proceed. We will also offer you our quotation, for which we'll consider your budget. You won't be disappointed with us as your roofing company partner.
Professional Roof Installers
Homes and buildings are huge investments for every property owner, and it is important that we do not cheap out on roofs and roofing services. Our Ocoee roof installation service ensures that only the best service is provided to each client, and once we are done, it will be safe for everyone. As your trusted construction partner, we take pride in our efficient service and our drive to give you roofing that will last a lifetime.
Our team of professional roof installers are all licensed, experienced, and motivated to help you with your roofing needs whenever you need them. We also keep up with the latest roofing strategies and equipment to make our services more efficient and stress-free. We also take each project we work on as a learning experience so we can build great roofing solutions for any client who reaches out to us.
If you need advice or have any questions about your roof installation request, let us know, and we'll answer them. You will not be disappointed that you invested in our services, and we guarantee your roof installation will be done exactly as you want it.
Let's Talk – Free Consultation

Reliable roof installation services are not as expensive as you think because there are trustworthy companies that offer not only affordable roofing services but also high-quality roof installation work that will last a long time. Orlando Roofing Contractor provides reliable and affordable roof installation services that will get the job done whenever you need it.
To learn more about our Ocoee, FL roofing company and our services, contact us through our hotline, and we'll provide you with a free consultation to help you get started.
Call Orlando Roofing Contractor at (407) 305-4847 for your Free Consultation with an Ocoee Roof Installation expert!