Apopka Roofing Contractor
Roofs are an essential part of any house and building, but it is also the most challenging to install, repair, and maintain. Fortunately, you can contact Orlando Roofing Contractor for all your roof construction needs.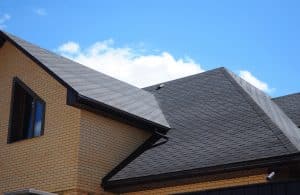 Roofs, on their own, are designed to withstand the elements and protect those inside the house and home. They are available in various styles and materials to match any property. If the right style and material are selected, it can help boost the property's value and make its energy use more sustainable.
Orlando Roofing Contractor is a top Apopka roofing contractor that has been serving residential and commercial clients in Apopka, FL for several years. Thanks to our experience, we are familiar with all the ins and outs of what clients may need for their roofing and deliver the appropriate services at an affordable rate. No matter what goals and design requirements you may want for your roofs, whether you need them repaired or renovated, we are ready to deliver the service you need. Contact us today to learn more and make us your roofing contractor!
Call Orlando Roofing Contractor at (407) 305-4847 for your Free Consultation with an Apopka Roofing Contractor!
Full-Service Roofing Services
As your trusted roofing contractor, Orlando Roofing Contractor offers a wide array of roofing services that can be requested for all types of roofing needs.
Whether you want us to install new roofs, repair any damaged areas or maintain your existing roofing, you can trust our roof specialists at any time. We also do renovations, consultation, and customer support, reducing the stress for all our clients.
We are also a well-known Apopka roofing contractor that personalizes its services based on the client's specific needs. Before we tackle any project, we do consultations and inspections to determine what service is needed and how it can be tailored to the client's budget. We will then present the client with a strategic and comprehensive roof plan that will match their needs. With Orlando Roofing Contractor, you don't have to worry about asking another roofing contractor to handle the rest of your roofing needs because we can do it all for you.
Quality Resources and Professional Roofers
Orlando Roofing Contractor is an Apopka, FL roofing contractor who understands the importance of delivering the best roofing service to residential and commercial clients.
For us, these roofs will be an integral part of your house or building and must be capable of protecting everything inside the property during harsh weather conditions. To ensure this will be possible, we are partnered with trusted roofing material manufacturers to get the best materials for your roofing project. We also use the latest techniques to install it on your property securely.
Aside from this commitment to providing quality service and utilizing the best resources and equipment to install your new roofing securely, our Apopka roofing contractors are licensed and insured. This means that they have passed state and federal examinations, allowing them to provide expert services to clients looking for a trusted roofing expert. They are also insured so that they are protected if there are any mistakes and accidents on the job. Rest assured that our roofing contractors are committed to providing you with excellent service, and they will be professional throughout the project.
Free Roofing Consultation

At Orlando Roofing Contractor, you won't be confused with the entire roofing process because our team will break it down for you and help you understand the technical and construction aspects of the service. You can avail yourself of our free consultation service so you can speak directly to one of our roof construction experts, who will thoroughly assess your roof to determine what options are ideal for your house or building. They will also explain their pros and cons so you can choose the one that fits your needs and budget.
Once you select the best option for your roof, we'll do an onsite ocular inspection to confirm if your choice works well for your property. Don't hesitate to call Orlando Roofing Contractor today to learn more about our roofing company!
Call Orlando Roofing Contractor at (407) 305-4847 for your Free Consultation with an Apopka Roofing Contractor!