Gotha Commercial Roofing
When looking for commercial roofing for your business, whether for a new building or to replace your existing one, it is important that you pick one that is durable, long-lasting, and matches your brand's aesthetic. If you can't pick the best option from the countless commercial roofing products in the market, call the best Gotha commercial roofing company today!
Orlando Roofing Contractor is committed to delivering the latest roofing materials and services to our clients, whether for new or existing roofing installations. Whenever you reach out to our team, we will send in one of our talented and licensed roofing experts to make their assessment of your roofing project and provide you with recommendations. Once you have selected the ideal roofing system for your business, we can work on getting them installed, repaired, or replaced in no time. We will even schedule regular inspections so you can enjoy your commercial roofing system until the end of its lifetime.
Our Gotha commercial roofing service is available for any business in any industry with buildings up to two stories. We have affordable rates for our roofing service, and we won't compromise on the quality of roofing materials for your project.
Call Orlando Roofing Contractor at (407) 305-4847 for your Free Consultation with an Gotha Commercial Roofing expert!
Top-Notch Commercial Roofing Services
Orlando Roofing Contractor understands the need to have reliable buildings and hold themselves together in the face of sudden weather changes. Like any other business, we invested a lot of money to make sure our facilities will remain standing no matter what the weather will be like and protect our equipment within. One of the areas we heavily invested in, and we recommend that businesses consider as well, is our roofing.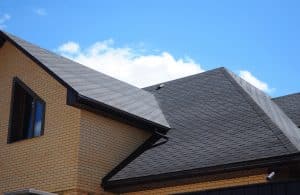 We are a reliable Gotha commercial roofing company that offers a full service, from expert advice regarding potential roofing systems for your business and roof installation to roof maintenance and repairs. We have a great team of licensed and insured roofing experts equipped with the skills, experience, and resources ready to tackle your roofing request. We can also provide recommendations to your company on how you can help maintain them, as well as pick the best roofing system that matches your facilities. We also personalize our services to cater to your roofing project.
We use quality roofing materials from trusted roof brands to guarantee that your roofing system will last for decades. Our services are available to commercial two-story buildings and we cater to any roofing specification you may have. Our team will do its on-site inspection and present to you a plan which we believe will cater to your request and ensure it will not affect your operations once it is enforced.
What Upgraded Roofs Can Give You
Getting new roofs for your business offers huge benefits, especially if you want to show your target market that you are a company that values its image and will be here to stay.
Aside from this, it also ensures that your investment is protected from the sun, heavy rains, and windstorms and gives people reliable shelter during these weather changes. It can also help reduce your electricity bill, especially during summer and winter. The value of the property is also protected if you have upgraded roofing systems for your business.
Orlando Roofing Contractor will provide you with samples of potential roofing materials that match your building, roofing specifications, and budget. We can also guide you through their pros and cons so you can select the best roofing system for your property. If there are leaks and other roof damage that can disrupt your business operations, we can send one of our maintenance and repair teams to get it fixed immediately.
Licensed Professional Roofers
Our Gotha commercial roofing experts understand how important it is to deliver high-quality roofing service to our clients. As such, all of them are licensed and insured to give clients peace of mind when availing of our services.
Our roofing experts will be with you in every step of the roofing service, and each work is carefully done to ensure that there are no construction errors left in your commercial roofing. Our team comprises experienced and dedicated repairmen, construction workers, installers, and engineers who will work together to ensure that your commercial roofing is secure and lasts for decades.
Commercial Roofing Consultation

Businesses can definitely use the right type of commercial roofing systems for their buildings to protect them from the elements and add to their visual appeal. To learn more about what commercial roofing systems are available for your business or if you want to get your existing commercial roofing repaired or replaced, our Gotha, FL roofing company is ready to help.
We offer a free consultation service that you can avail of at any time, and we'll show you why we are the trusted roofing partner for many businesses around Gotha.
Call Orlando Roofing Contractor at (407) 305-4847 for your Free Consultation with an Gotha Commercial Roofing expert!